2021 Board Election Results
We are proud to introduce our new Board members and Executive Committee. They will take office in December at the Board of Directors meeting at the Annual Conference. Thank you to the AJS members who voted in this year's online elections!
Executive Officers to serve until December 2023:
President: Robin Judd is an associate professor of History at the Ohio State University, where she also serves as an associate member of the Melton Center for Jewish Studies, the Women's, Gender, and Sexuality Studies Department, and the Center for the Study of Religion. Robin's first manuscript was Contested Rituals: Circumcision, Kosher Butchering, and German-Jewish Political Life in Germany, 1843-1933, and she is currently completing her newest book project, Love, Liberation, and Loss: Jewish Brides, Soldier Husbands, and Communal Reconstruction after the Holocaust. Robin is currently AJS VP for Program and served as its VP for Publications and its Governance Committee chair. She serves on the Leo Baeck Institute's Advisory Board, the Hadassah Brandeis Institute's Academic Review Committee, and the Leo Baeck Institute Yearbook's Editorial Board.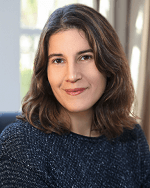 Secretary/Treasurer: Lila Corwin Berman holds the Murray Friedman Chair of American Jewish History at Temple University, where she directs the Feinstein Center for American Jewish History. Her most recent book, The American Jewish Philanthropic Complex: The History of a Multibillion-Dollar Institution, has been awarded the Ellis W. Hawley Prize from the Organization of American Historians and the Saul Viener Book Prize from the American Jewish Historical Society. Her articles have appeared in several scholarly publications, including the American Historical Review, Journal of American History, and AJS Review, and she has written guest columns for the Washington Post, the Forward, and the Chronicle of Philanthropy.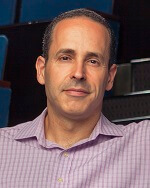 VP/Publications: Joel Berkowitz is Professor of English and Director of the Stahl Center for Jewish Studies at the University of Wisconsin-Milwaukee. He previously taught at the University at Albany, SUNY and Oxford University. A historian of the Yiddish theatre and translator of Yiddish drama, he is the author of Shakespeare on the American Yiddish Stage, editor of Yiddish Theatre: New Approaches, and co-editor of Landmark Yiddish Plays: A Critical Anthology and Inventing the Modern Yiddish Stage. He is the co-founder, with Debra Caplan, of the Digital Yiddish Theatre Project.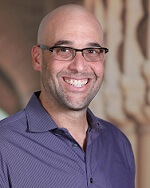 VP/Membership: Ari Y. Kelman is the inaugural holder of the Jim Joseph Professorship in Education and Jewish Studies in the Stanford Graduate School of Education, where he is the director of the Concentration in Education and Jewish Studies and serves as the Director of the BJPA @ Stanford. He holds a courtesy appointment in Religious Studies, and is a faculty affiliate of the Center for Comparative Studies in Race and Ethnicity and the American Studies Program. He is the author of a few books about American Jewish life and culture, including Station Identification: A Cultural History of Yiddish Radio (University of California Press, 2010) and Shout to the Lord: Making Worship Music in Evangelical America (NYU Press, 2018). He is also the co-editor of Beyond Jewish Identity (Scholars' Press, 2019) and is the co-editor of Jewish Social Studies and the interim editor of the Journal of Jewish Education. He is also the author of a number of reports about contemporary American Jews, exploring issues like antisemitism and race. His research explores the forms and practices of religious transmission, and it has taken him to church, to Krakow, Poland, to many many b'nai mitzvah, and deep into the archives of religious music of the early 1970s.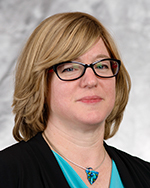 VP/Program: Laura Arnold Leibman is Professor of English and Humanities at Reed College and has served as AJS VP for Publications, for which she ran the AJS Summer Writing Workshop in 2020 and 2021. She has co-chaired two conferences for the American Jewish Historical Society. Her area of expertise is material culture and the Atlantic World, and she has held visiting positions at Bard Graduate Center, Oxford University, University of Utrecht, and University of Panama. Her latest book Once We Were Slaves (Oxford UP, 2021) is about an early multiracial Jewish family who began their lives enslaved in the Caribbean.
Directors to the Board for a three-year term that would run December 2021–December 2024: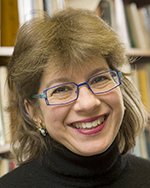 Susannah Heschel is the Eli M. Black Distinguished Professor and chair of Jewish Studies at Dartmouth College. Her scholarship focuses on Jewish and Protestant religious thought in Germany during the 19th and early 20th centuries. Her books include Abraham Geiger and the Jewish Jesus; The Aryan Jesus: Christian Theologians and the Bible in Nazi Germany; Jüdischer Islam: Islam und jüdisch-deutsche Selbstbestimmung; The Muslim Reception of European Orientalism (coedited); and forthcoming with Sarah Imhoff, Jewish Studies and the Woman Question. A Guggenheim Fellow, she has received four honorary doctorates and grants from the Ford Foundation, Carnegie Foundation, National Humanities Center and Wissenschaftskolleg zu Berlin.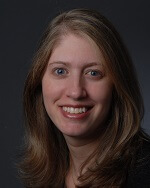 Alison Joseph is Senior Editor of The Posen Library of Jewish Civilization and Culture. She earned a PhD in Near Eastern Studies from the University of California, Berkeley and a MA in Jewish Studies from Emory University. Her first book Portrait of the Kings: The Davidic Prototype in Deuteronomistic Poetics, received the Manfred Lautenschlaeger Award for Theological Promise. She is also co-editor of Reading Other Peoples' Texts: Social Identity and the Reception of Authoritative Traditions (2020). Her research interests include gender in the Hebrew Bible, biblical historiography, and feminist historiography. She has taught at Swarthmore College, JTS, Towson University, Villanova University, and Haverford College.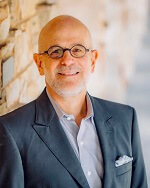 Jonathan Judaken is the Spence L. Wilson Chair in the Humanities at Rhodes College. He has published more than 50 academic articles on the history of existentialism, anti-Semitism, racism, and post-Holocaust French Jewish thought. He has written, edited, or co-edited 6 books. Recent publications also include introductions to a co-edited special issue of Jewish History (with Ethan Katz) on "Jews and Muslims in France Before and After Charlie Hebdo and Hyper Cacher" (September 2018) and the roundtable he edited in the American Historical Review titled, "Rethinking Anti-Semitism" (October 2018). His most recent book (co-edited with Michael Lejman) is The Albert Memmi Reader (Nebraska, 2020).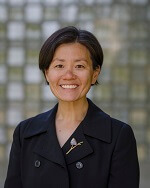 Helen Kim is Professor of Sociology and Associate Dean for Faculty Development at Whitman College. Her scholarship focuses on race and American Judaism in the contemporary era. She is co-author of JewAsian: Race, Religion, and Identity for America's Newest Jews (University of Nebraska Press, 2016). Helen has served in various administrative capacities at Whitman including Director of the Tenure-Track Faculty Mentoring Program, Director of Encounters (First Year Program), Department Chair and Interim Vice President for Diversity and Inclusion.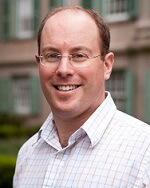 Adam D. Mendelsohn is Director of the Kaplan Centre for Jewish Studies and Associate Professor of History at the University of Cape Town. The Centre, the only of its kind in Africa, conducts research focused on Jews in southern Africa, past and present. He is the author of the forthcoming The Jews in Lincoln's Armies and The Rag Race: How Jews Sewed Their Way to Success in America and the British Empire (2014), and co-edited Jews and the Civil War: A Reader (with Jonathan D. Sarna, 2010) and Transnational Traditions: New Perspectives on American Jewish History (with Ava Kahn, 2014). He has co-curated exhibitions at the New-York Historical Society, Princeton University Art Museum, and the Center for Jewish History. He is co-editor of the journal American Jewish History.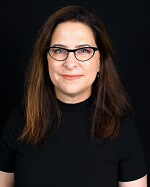 Lilach Rosenberg-Friedman is Associate Professor and chair of the Land of Israel Studies and Archaeology department at Bar-Ilan University, Israel. Lilach is a historian who specializes in social history of the Jewish society in Mandatory Palestine and the State of Israel. Her research focuses on history of women, gender and family, and includes various essays such as: women's identity and leadership, women's status and role in national struggle, marriage and motherhood in society that combines tradition and modernization. Her books: Revolutionaries Despite Themselves: Women and Gender in Religious Zionism during the Yishuv Period (Yad Ben-Zvi, 2005) [Hebrew], and Birthrate Politics in Zion: Judaism, Zionism and Modernity in Mandate Palestine, 1920-1948, (Indiana University Press, 2017).