The Association for Jewish Studies has announced the appointment of new co-editors for AJS Perspectives, the leading forum for exploring methodological and pedagogical issues in Jewish Studies. Professors Chaya Halberstam and Mira Sucharov will launch their first issue during the Spring/Summer of 2019.
An associate professor at King's University College at Western University in London, Ontario, Chaya Halberstam is a specialist in Ancient Judaism. She is the author of Law and Truth in the Hebrew Bible and Rabbinic Literature (Indiana University Press, 2010) and is currently working on a project tentatively titled, "Impartiality and Its Discontents: Affect, Embodiment, and the Search for Justice in Early Jewish Trial Narratives."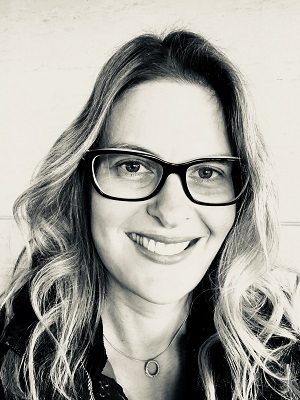 Mira Sucharov is an associate professor of Political Science at Carleton University in Ottawa, Canada, where she also is a Faculty Research Associate of the Zelikovitz Centre for Jewish Studies at Carleton. A specialist in Israel-Palestine and Jewish politics, she is the author of The International Self: Psychoanalysis and the Search for Israeli-Palestinian Peace (State University of New York Press, 2005) and Public Influence: A Guide to Op-Ed Writing and Social Media Engagement for Students and Scholars (University of Toronto Press; forthcoming 2019).
Both Professor Halberstam and Sucharov have deep experience co-editing volumes and book anthologies. Each has been an active member of the Association for Jewish Studies. Halberstam has served as co-division head of Rabbinic Literature and Culture, the co-division head of the AJS Wild Card Division "Theorizing Jewish Difference," and currently is serving on the AJS Diversity & Inclusion Task Force. Sucharov currently co-chairs the Jewish Politics division at AJS and serves on its Membership Engagement task force.
For the first time in its history, the Association solicited proposals from the AJS membership rather than simply appoint new co-editors, as the custom had been. The selection committee was struck by the number of applications submitted. After careful review, it unanimously agreed that the proposal submitted by Professors Halberstam and Sucharov best demonstrated a clear understanding of the publication, offered exciting ideas for two issues, and highlighted qualities that constituted a good editorial team for the AJS Perspectives. The co-editors are eager to foster the traditions of AJS Perspectives while also bringing to it new and innovative ideas, including making the publication more open to submission possibilities from the Association's membership.
Since 2015, AJS Perspectives was headed by Professors Laura Lieber and Jonathan Hess, who expanded and innovated the publication in a number of important ways. Professor Hess passed away suddenly in April 2018. The last issue he and Professor Lieber planned together was the 50th Anniversary issue, which will be released in December 2018 for the AJS 50th Anniversary Conference.
For more information concerning the publications of the Association, please contact Warren Hoffman, Executive Director, or Robin Judd, Vice President of Publications.