From the AJS President Christine Hayes
In recent months, the staff and I have heard from AJS members with diverse political views asking whether and how the AJS should respond to troubling current events, including the rising tide of white supremacist ideologies, white nationalism, neo-Nazism, antisemitism from across the political spectrum, other forms of racism and group hatred, and - in just the last 48 hours - President Trump's invocation of well-worn antisemitic tropes and characterization of Jews as a homogenous entity. The question that confronts us is: How should the leading learned society of Jewish Studies scholars - many of whom have particular expertise relevant to these very issues - respond?
The AJS Executive Committee has discussed this pressing issue and I am writing to share our vision of the role of the AJS in responding to current events.
The AJS Executive Committee occasionally issues statements in response to specific incidents as well as more formal resolutions condemning or endorsing policies and/or legislation that affect the AJS's core mission. We occasionally join with other learned societies by co-signing statements they have authored and whose contents we endorse.
Another leading learned society has composed an excellent and detailed statement decrying white nationalism and the misuse of history in service of divisive and destructive ideologies, and has invited other learned societies to sign on.The AJS Executive Committee has voted to support this strong statement by co-signing. The statement will be issued in the coming week.
The staff and leadership also have heard increasingly from members who would like the organization to go beyond issuing statements, by leveraging the scholarly resources of the membership so as to address issues of contemporary concern in a sustained and meaningful way.
The AJS Board agrees. While resolutions serve an important purpose, as a learned society dedicated to Jewish Studies, the AJS is uniquely positioned to inform and educate both its own members and the general public on specific matters of critical contemporary importance. For this very reason, the AJS Strategic Plan approved by the board in May prioritizes public engagement and sets as a goal that the AJS should "serve as a resource for public discourse on contemporary issues in which our membership has scholarly expertise" (goal #9). The AJS Strategic Plan goes on to say: "Especially in these divisive times, it is crucial for the AJS to help its members to inhabit their roles as qualified experts in specialized fields of knowledge. The Association and its membership are valuable resources for providing informed, nuanced understandings of complex cultural, historical, and social issues, and for creating the conditions for critical conversation and constructive disagreement."
The AJS has already taken important steps to serve as a resource for public discourse around the rising tide of white supremacist ideologies and neo-Nazism:
• A podcast on white supremacist ideology is currently in production for the AJS podcast series,Adventures in Jewish Studies, and will be available within the next several weeks.
• The editors ofAJS Perspectives have determined that the spring 2020 issue will be "The Hate Issue," and recently issued a CFP for this issue.
The plenary session of the upcoming 2019 Annual Conference in San Diego will be devoted to the topic of antisemitism.
In addition, the AJS is working to support the efforts of individual members to inhabit their role as qualified experts in a public-facing way. You will soon receive an email from Warren Hoffman, our Executive Director, announcing a partnership with the Op-Ed Project that offers workshops for individuals who want to learn how to write and pitch successful op-eds, including a workshop to be held at the 2019 annual conference. We plan to establish an op-ed prize to signal the value we attach to such labor and we will continue to explore other ways that we might support members who can provide the media and the general public with important historical and cultural context for current events.
---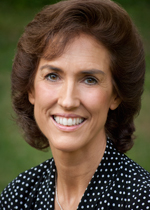 Christine Hayes
President