The AJS is pleased to announce that as of July 1, 2020, Alyssa Gray and James Loeffler will begin a four-year term as editors of the AJS Review, succeeding Carol Bakhos (UCLA) and Adam Shear (University of Pittsburgh). Aviva Arad continues her work as managing editor of the journal.
Eliyana Adler will also begin a term as the journal's book review editor for modern topics, succeeding Jay Geller (Case Western Reserve University). Until June 2021, Francesca Bregoli (Queens-CUNY) will continue as book review editor for medieval/early modern topics and Joel Kaminsky (Smith College) will continue as book review editor for Bible and rabbinics.
The editors and book review editors work with a managing editor and an editorial board of 12 scholars representing a diverse cross-section of the AJS membership.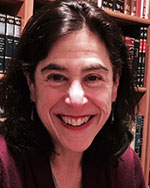 Alyssa Gray is Professor of Codes and Responsa Literature and Emily S. and Rabbi Bernard H. Mehlman Chair in Rabbinics at Hebrew Union College-Jewish Institute of Religion. Her most recent book is Charity in Rabbinic Literature: Atonement, Rewards, and Righteousness (London and New York: Routledge, 2019).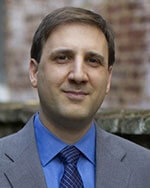 James Loeffler is Professor of History and Jay Berkowitz Chair in Jewish History at the University of Virginia. His most recent books are The Law of Strangers: Jewish Lawyers and International Law in the Twentieth Century (Cambridge, 2019) and Rooted Cosmopolitans: Jews and Human Rights in the Twentieth Century (Yale, 2018).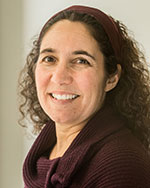 Eliyana Adler is Associate Professor of History and Jewish Studies at Penn State. She studies Jewish life in Eastern Europe in the Modern period, with particular interests in education, gender, religion, and memory. Her book, Survival on the Margins: Polish Jews in the Wartime Soviet Union is due out in November.
AJS Review is the peer-reviewed scholarly journal of the Association for Jewish Studies, published twice a year by Cambridge University Press. AJS Review publishes peer-reviewed scholarly articles in all fields and disciplines of Jewish studies, and book reviews of recent publications. For more information about the journal, visit: https://www.cambridge.org/core/journals/ajs-review